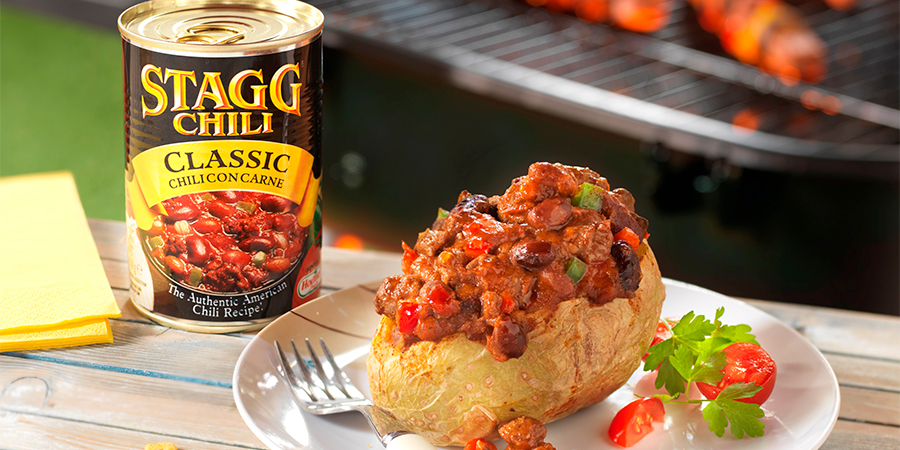 STAGG® Chili with jacket potato

servings
2

Calories per Serving

Prep Time

Cook Time

Total Time
Ingredients
1 410g tin STAGG® Classic Chili
2 Jacket Potatoes
Butter
Salt and Pepper
Salad of own choice
Sour cream (if required)
Directions
Turn on oven and pre-heat to medium temperature.
Put both Jacket Potatoes into the microwave and cook for 10 minutes.
Transfer both Potatoes into the oven and leave in for 20 minutes until crisp.
Next, heat the 410g tin of STAGG® Classic Chili in a pan, stirring occasionally until piping hot.  OR empty the Chili into a microwaveable bowl and cover loosely.  Heat on high for 2 to 3 minutes or until hot.  Stir halfway through cooking and before serving.
Take the Potatoes out of the oven and place on plates.  Cut open and season (if desired), and add butter.
Cover with STAGG® Chili, and add salad of own choice.  Eat with sour cream (if required).